Siegfried Rheinland Dry Gin
Authentic, distinct, artisan
SIEGFRIED Rheinland Dry Gin is a regional distillate and a classic gin: a refined composition of 18 botanicals makes up its full yet subtle flavour, charm, and straightforward character!
The Clue is in the Name
The linden tree plays a significant role in the Nibelungen saga, when a falling leaf lands on Siegfried's back while he is bathing in dragon blood. Similarly to the saga, it is the linden tree which makes all the difference in the formular of SIEGFRIED Rheinland Dry Gin – also known as Siggi, for short. The linden blossom is the leading botanical, thus providing the symbiotic connection between brand and distillate.
Flavour Profile
Aroma/ Nose:
Subtle citrus notes of bitter orange accompany hints of thyme, cardamom and juniper, unfurling a balanced intricacy.
Taste/ Flavour:
Fresh lavender meets earthy, spicy notes of ginger and angelica root, rounded off by the discreetly warm character of the linden blossom, the very essence of what makes SIEGFRIED SIEGFRIED.
We created this premium gin motivated by the desire for honest and truly great products. SIEGFRIED is handcrafted for you in small batches using only the finest ingredients.
We are thrilled that our SIEGFRIED has received numerous top rankings in international competitions. It is, without a doubt, one of the best gins in the world.
China Wine & Spirits Award
DOUBLE GOLD
2015
Global Gin Awards
MASTER (Premium Gin)
2017
Los Angeles International Spirits Competition
GOLD
2016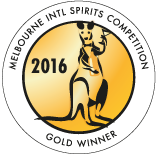 Melbourne International Spirits Competition
GOLD
2016
World Spirits Award
DOUBLE GOLD
2015
Micro Liquor Spirits Award, Beverly Hills
TRIPLE GOLD
2016
San Francisco World Spirits Competition
GOLD
2015
Spirits Selection by Concours Mondial de Bruxelles
GRAND GOLD
2016
New York International Spirits Competition
Germany Gin Distillery of the year
2015
San Diego Wine & Spirits Challenge
DOUBLE GOLD
2017
Hong Kong International Wine & Spirits Competition
BEST GIN / GOLD
2015
New York Wine & Spirits Competition
GOLD
2016
Cocktail recipes with Siegfried Gin
Mexican Affair
master
2022-02-02T12:03:34+01:00