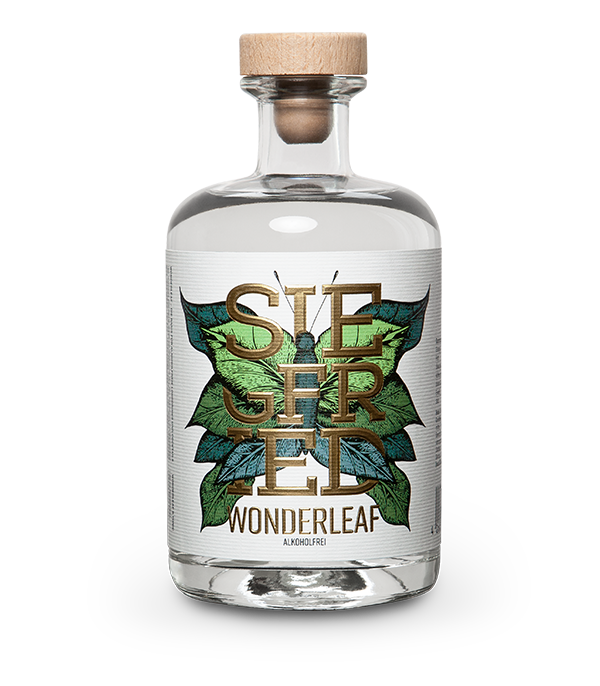 Siegfried
Wonderleaf
CAREFULLY DISTILLED BOTANICALS. GERMANY'S FIRST NON-ALCOHOLIC ALTERNATIVE. PERFECT WITH TONIC WATER
Strong herbal notes rounded off
with pronounced juniper and fruity,
spicy finish. Vegan.
LINDEN BLOSSOM / PIMENTO / JUNIPER
Distilled Juniper and other selected botanicals. No sweeteners, no sugar – just perfect as a Wonderleaf & Tonic
FAQ
Does Siegfried Wonderleaf taste exactly like Siegfried Gin?
master
2023-01-09T09:43:34+01:00
It's impossible to fully recreate the taste of an alcoholic spirit – and we don't really think one should even try. Siegfried Gin's special feature is not the alcohol itself, but the variety of flavours and their balance. This is exactly what we have transferred into a non-alcoholic alternative. The taste is deliberately different, but – we can tell you this much – extremely good! You should try it!
RECIPES WITH SIEGFRIED WONDERLEAF
Red Heaven
master
2022-02-01T09:49:03+01:00